Custom Combination Board Headquarter

Use our Quick Shop "Custom Combination Board Designer"
Start Your Design Here
Simply Enter Your Long And Short Side And Select Your Color
To Make A Combination Board With Any Frame Select This Small Combination Board Image

EZ Shipping
Shipping Included
We Guarantee Safe Delivery
Hundreds Of Frames
Choose Narrow or Wide - Style and Color
Unlimited Options
Choose Any Style - Any Size - Any Color
All Custom Wallboards On Sale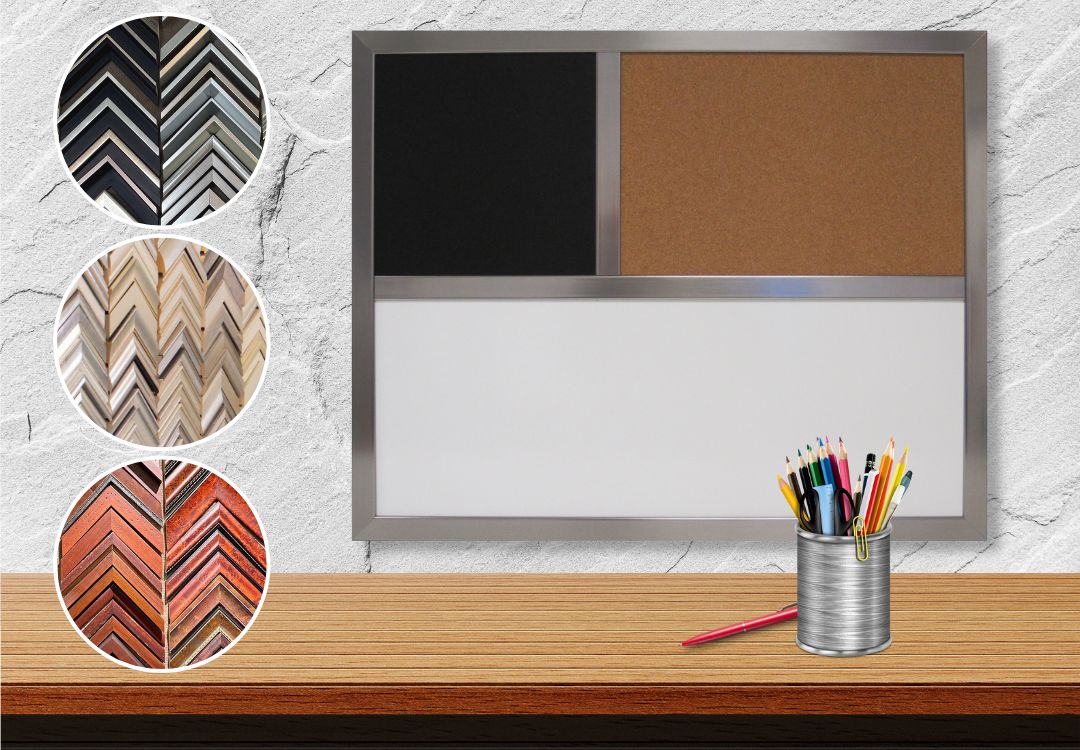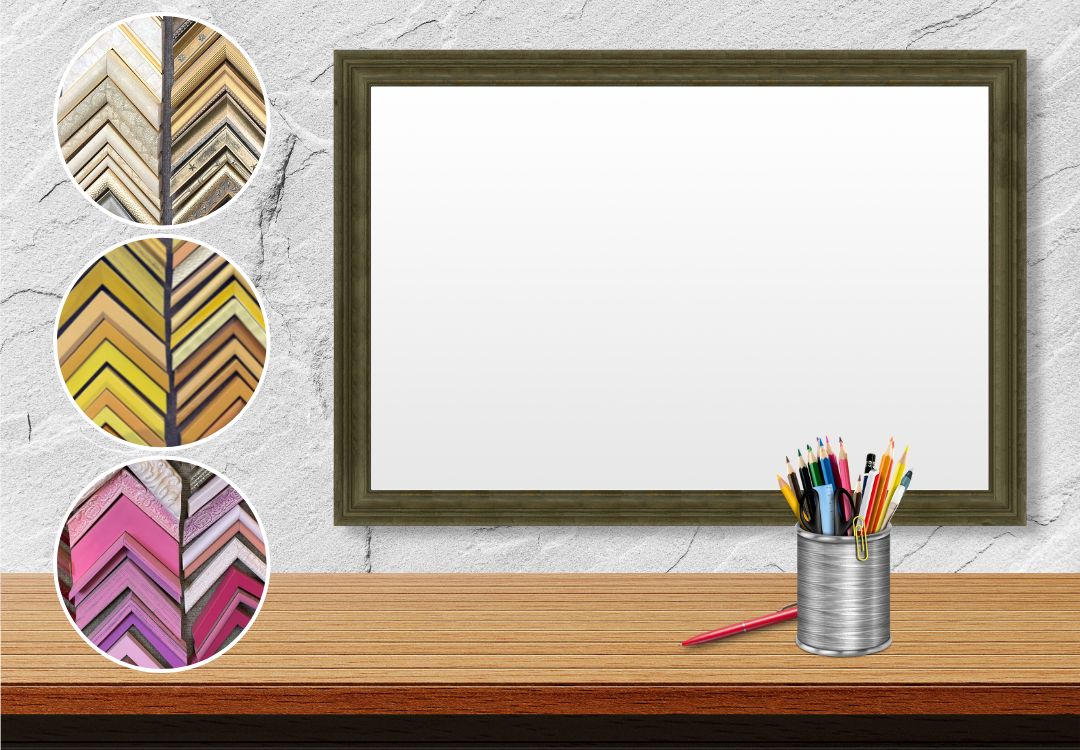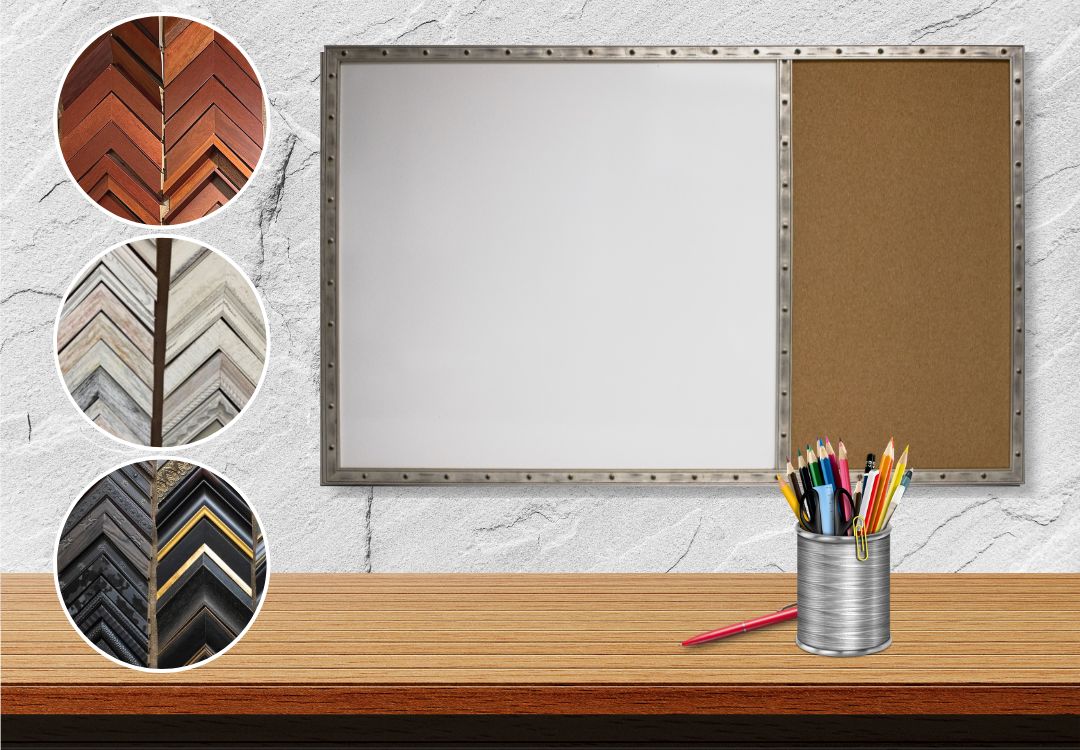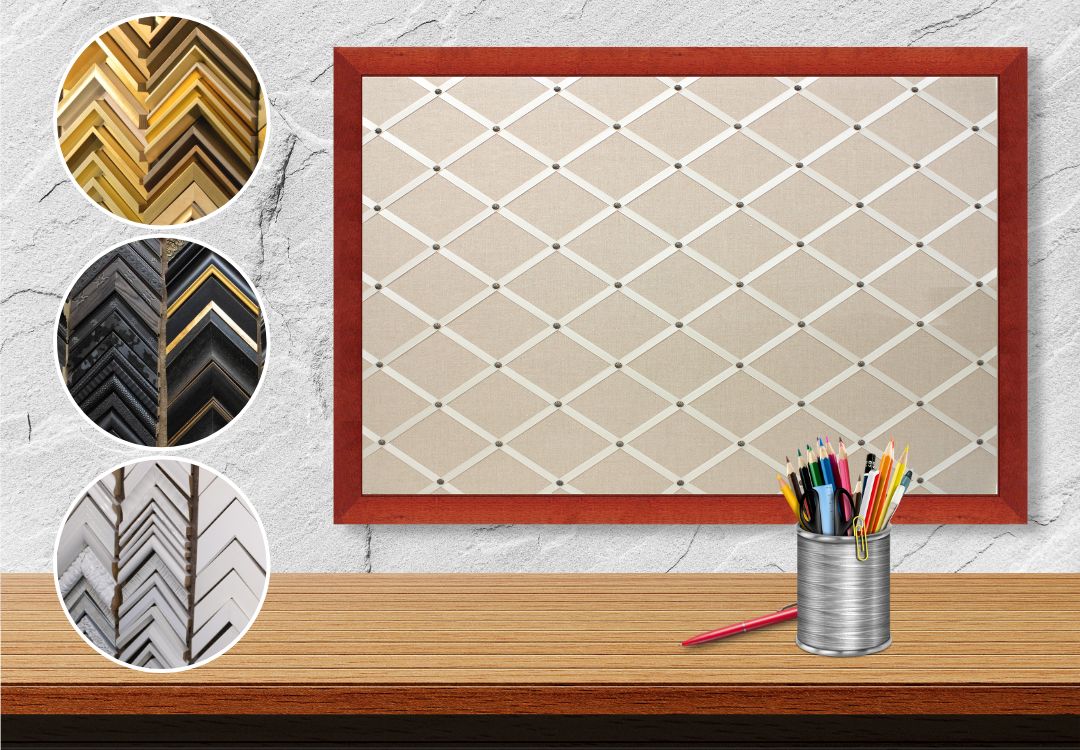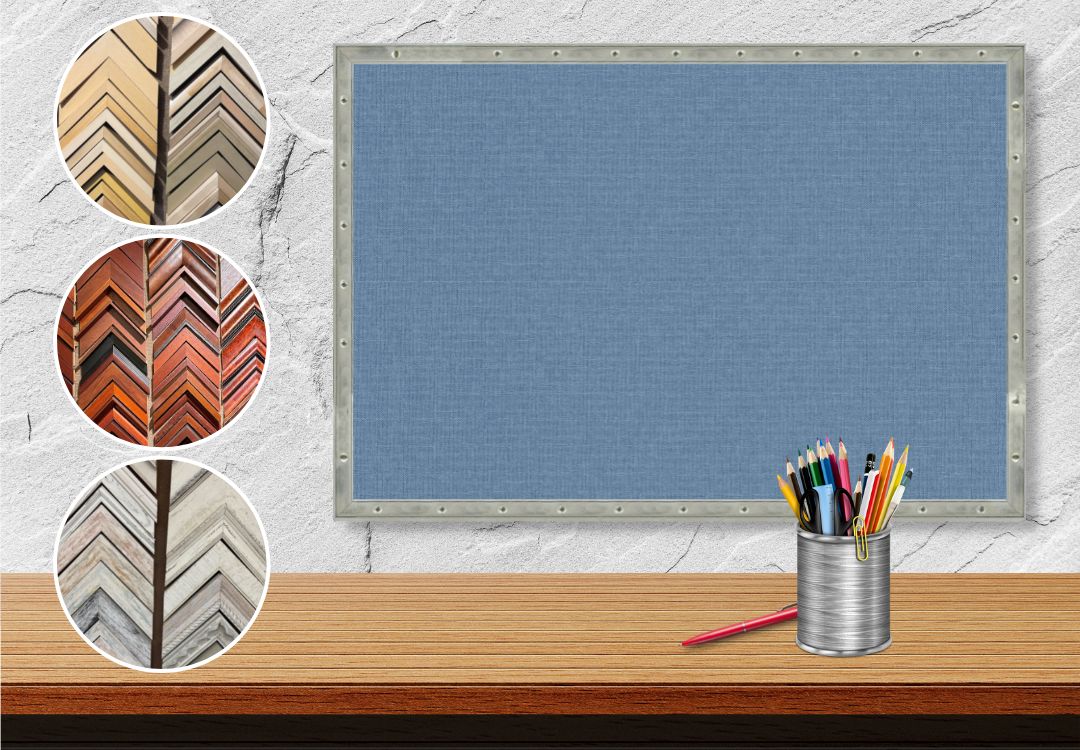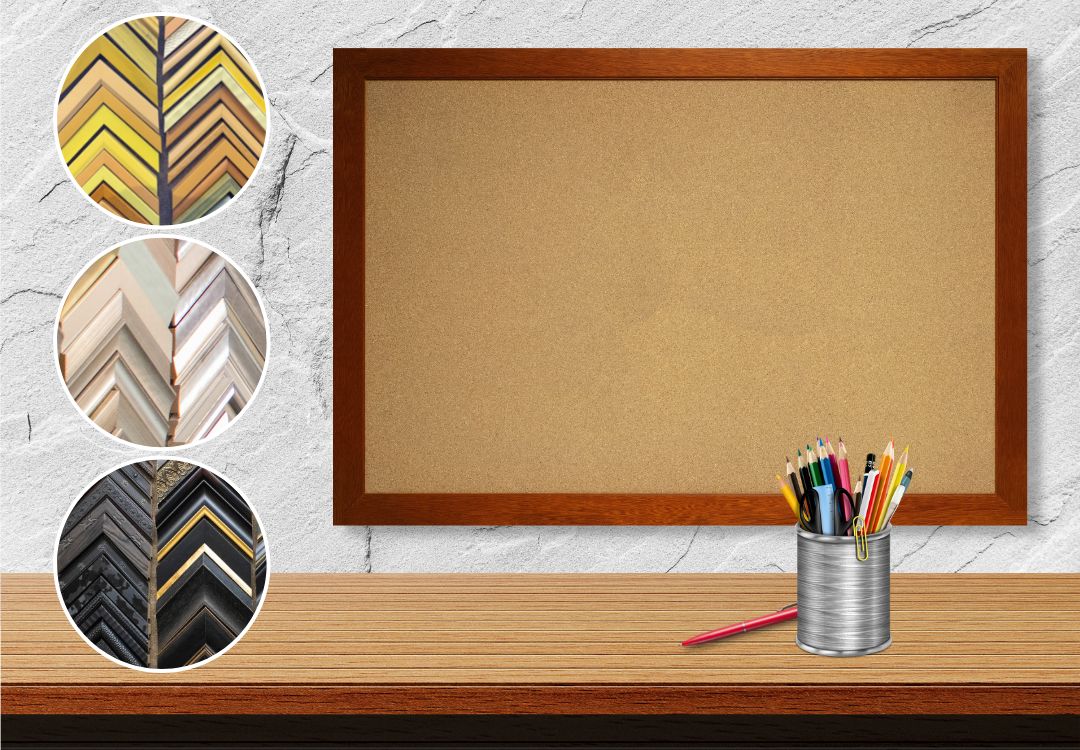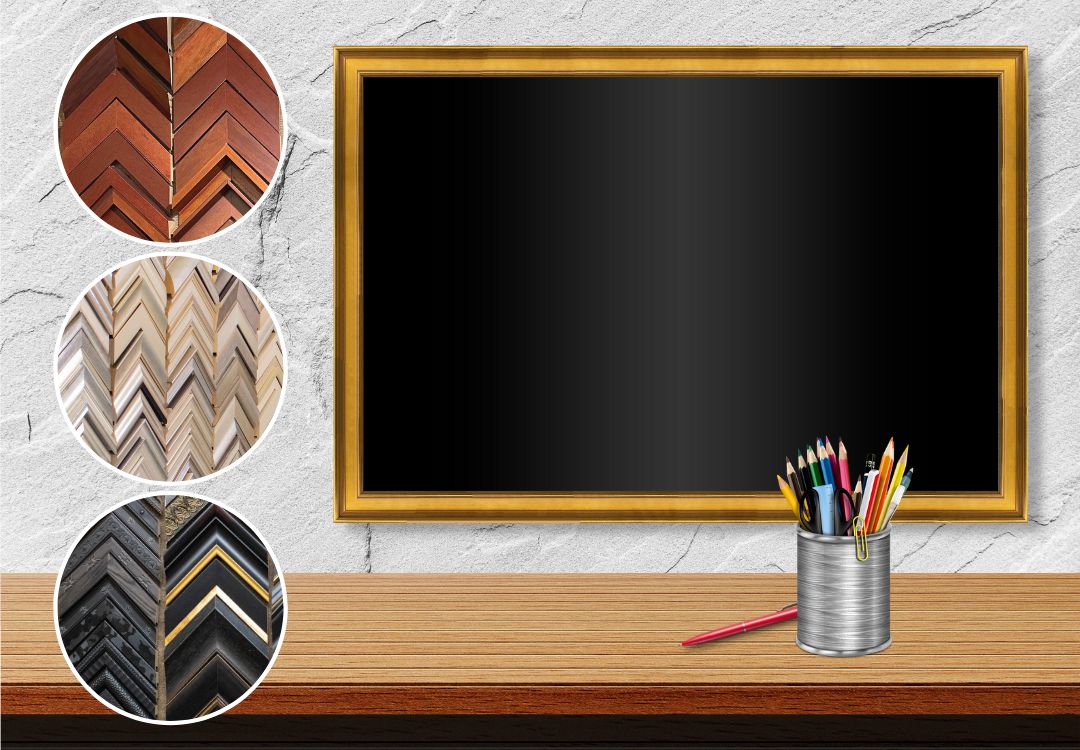 Make Any Size
6" x 6" To 98" x 52"
Sort by price or width of frame.
Need Material Only?

Have Time? Browse Our Detailed Custom Combination Board Frame Menu Below

Mix And Match Cork Chalk Or Dry Erase
We welcome orders for small combination boards - shipping is included in the price - and we have a daily pickup for home delivery. When you use one of the Standard Options A or B shown above, you can make the overall width and high any size you like. You can personalize combination boards that are very long and narrow - or very thin and high. You simply pick the format and select the material - we will create the combination board to fit your custom size. Have a unique idea for a special combination - select option C - describe your layout - if needed send us a simple drawing.

Any Size - Any Combination of Material
Chalkboard - Cork - Dry Erase - Fabric Wrapped
---
Add Fabric To Any Cork Combination

Personalize Your Combination Board With Fabric
To See The Difference Compare This Picture To The One Above
Use your fabric or ours - and create that special look for your combination board. We offer over 50 colors of a thick textured fabric - perfect for heavy use. Use push pins, thumb tacks, T-pins or Velcro.
Once you select your combination - choose the add fabric option and you will be directed to another page to choose the fabric color.
Use Your Fabric: You will also have an opportunity to select "Send My Fabric". This is a very popular option with our Interior Design clients around the country.

Make Any Size Combination - Mount In Any Direction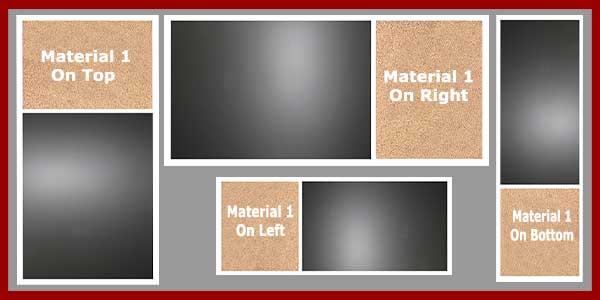 Create The Perfect Size - Then tell us how to mount your combination board by the placement of Material Choice #1.

Choose the Frame - Size - Format: Then create a combination to precisely fit your space. Let us help you organize you walls to fit your decor - function and lifestyle. Personalize your family room or kitchen - a child's room - the waiting room of a business - an office lunch room - school hallway and so much more.
---
Make A Unique Combination Board Using Your Design - Any Size - Any Combination

Unlimited Combinations - We Can Place The Combinations Just Where You Want Them
You can purchase a very unique combination directly on our site by selecting Option C - "I want to create my own unique combination board". There you will be able to describe your design in detail and select up to 4 combination sections.
There no limit to the number of section we can create. Contact us for pricing for more than 4. We will always contact you should we have any questions before proceeding on fabrication. .
All the options shown ABOVE and any you can create can be made in your size.
Select Any Product - Then select The Combination Board Icon Image and proceed to create your combination board.
---
Items similar to those shown below can be made to your specifications.
Please
Contact Us
for help with the creation of a similar style for your home or office.
Personalized Custom Header Boards With A Persons Name - Company Logo - School or Unique Information

Personalize a wallboard your family room or kitchen - a child's room - the waiting room of a business - an office lunch room. or school hallway. Custom Header Boards can be made in any size.
Learn More About Our Custom Header Boards Here
Request A Quote
Corporate Information Boards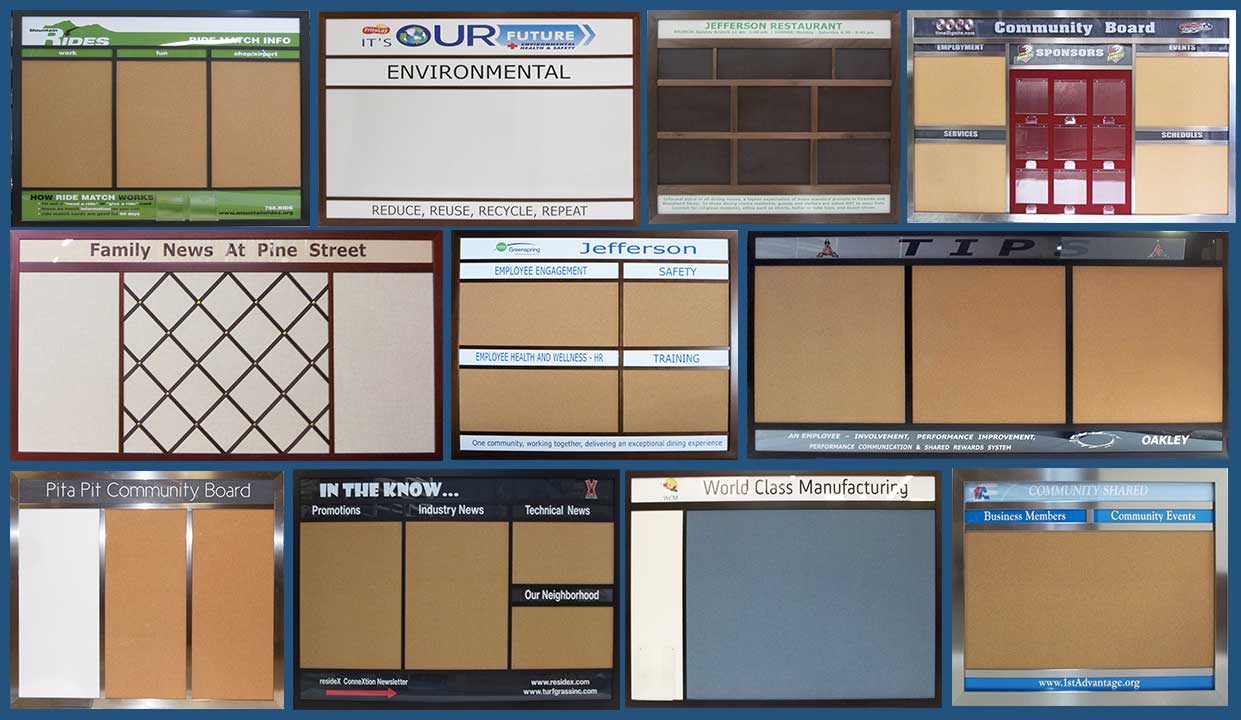 Custom information boards of any size - designed to support your objectives with style and function.
Learn more about our custom information boards here.
Request A Quote
Custom Chain Of Command And Multi Section Information Boards

Chain of command boards - can also be formatted as information boards with positions for the posting of paper or brochures like the Halstrom Academy and Alpha Company above.
Request A Quote